26 Years of NEXCOM: From Good Products to Open Win Industry 4.0
Source:Business world

Germany's Industry 4.0, the U.S. Industrial Internet, China Made 2025 ...... Various countries have put on the table their hopes of transforming manufacturing into intellectual manufacturing and have formulated long-term strategic plans. Many people say that Industry 4.0 will open up a new era for the world. This topic has been hotly discussed enough, but it takes more explorers and practitioners to bring dreams into reality.
A new round of technological change and industrial innovation has entered the inflection point, artificial intelligence technology wave, sweeping the world.
The United States, the European Union, the United Kingdom, Japan, Russia, etc. have formulated national development plans for artificial intelligence, China has also published "Made in China 2025" "Internet +" artificial intelligence three-year action implementation plan" and "the new generation of artificial intelligence development plan", accelerate the development of artificial intelligence, to seize the high ground of international artificial intelligence, has become the world's consensus and action.
If we count from this year, there are still 6 years left to 2025. In the journey towards this not-so-distant future, the time left for Chinese manufacturing is not much, artificial intelligence needs to be discussed in the industry, but what is needed is for someone to come forward to put what is said on the ground.
Many people think that this is a windfall that can be rubbed, but artificial intelligence is completely different from other hot areas before it, the threshold for starting a business is obviously much higher, without the accumulation of technology, innovation mechanism, the number of talents, capital reserves and other conditions to support, in many cases even the establishment of the project can not be realized.
This midfield battle of artificial intelligence needs more industry elite soldiers to march into battle.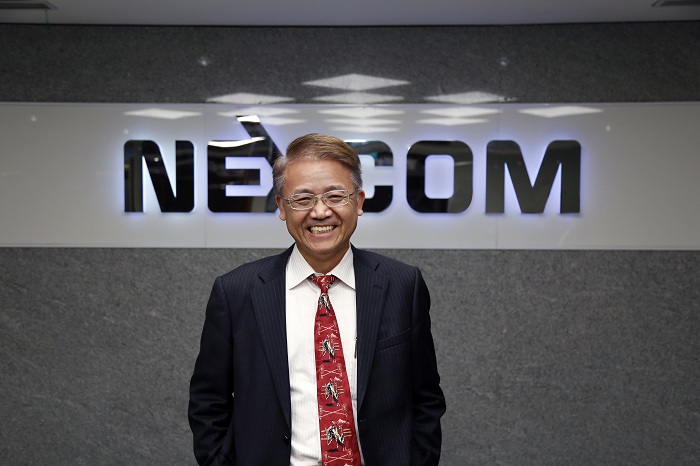 At the end of January, we traveled to Taiwan, China, to conduct an in-depth study of NEXCOM, a company that focuses on the construction of intelligent systems. This is a company that provides precise value to companies that are looking to build efficient production lines, construct intelligent systems, and connect from automation to the Internet of Things. It is also a typical invisible champion company with strong product development capabilities, and is a good reference model for companies in the midst of transformation.
Make good product gravitation
"Too many people are now 'Talking Industry 4.0', while we are 'Working Industry 4.0'." At the headquarters of NEXCOM in Taipei, China, Chairman Lin Maochang first emphasized to us the key distinction about the participants of Industry 4.0 in his eyes.
Like Shakespeare's Hamlet, there are 100 different views in 100 people's eyes, but only a few can perform in the center of the stage. Lin Maochang believes that no matter it is Industry 4.0 or artificial intelligence, 90% of the enterprises do not have the ability to implement the solutions, mainly because this industry requires huge human and financial resources, and without long-term accumulation, they may not even have the right to participate. The fact that SHINHAN is now able to provide different solutions to different customers in the field of artificial intelligence is due to the extensive investment in the professional field in the past 7 years, and also due to the accumulation of 26 years in the industry.
In 1992, Lin Maochang, who had been a corporate executive for 10 years at that time, wanted to start his own business.
The first thing he did was to look for investors. Two large enterprises with great potential in Lin's eyes politely rejected his financing needs, "willing to accept all of our team, but not to invest in new projects". The strong desire to start a business did not make Lin Maochang waver before failure, his third visit finally received a response, his classmate in the Department of Electrical Engineering at Taiwan University, is also the general manager of the then listed company Lin Zhengtai became his investor, "talked for five minutes, and got the financing.
With the start-up capital, the technically obsessed team was finally able to make the ideal product they had in mind. However, the pursuit of perfection in technology has prevented the product from hitting the market, and the venture is facing adjustments.
At the same time, the money from the first round of financing is rapidly drying up, so how much more should I insist on?
During that period of time, Lin Maochang often tossed and turned at night, unwilling to end it like this, he sold his stocks and house under pressure. This time, he chose to make a graphic workstation.
Lin Maochang, who has always insisted on making good products, was finally honored by fate.
At about the same time, Jobes, who had been driven out of Apple, founded NEXT, and in 1992 launched the computer version of NEXTSTEP 486, which was hailed by many as a transcendent operating system, and from which many of the later Mac OS designs came.
But NEXTSTEP 486 could only run slowly on all graphics workstations at that time. This result was simply intolerable to Jobes, who was always striving for excellence. As the major shareholder of NEXT, Canon had already invested 100 million dollars in Jobes' new company, and seeing the genius product in a dilemma, Canon also searched for a solution in Asia.
In this way, NEXCOM team met with Canon. Lin Maochang, the "product control", confidently submitted a new graphics workstation solution to Canon, which immediately aroused Canon's interest. The latter immediately flew someone to Taiwan to discuss specific matters. With the cooperation of both parties, NEXTstation486 was born in just one month. The new graphics workstation with 48x48 full color icon was the largest and most detailed bit icon system at that time, which could perfectly support NEXTSTEP 486.
Lin and his team became famous and global orders started pouring in for the new company.
In 1995, NEXCOM entered the industrial computer field and became the first company to produce dual-CPU industrial boards. With this core strength, NEXCOM launched PEAK single board computer series, Dual Pentium industrial single board computer series, and PICMG and ATX server boards in the following years. In just one year, Sinan went from being a newcomer in industrial computing to a global leader in industrial motherboard technology. The average gross profit of NEXCOM's products was over 50%, and the dual CPU series was as high as 80%.
In 2000, NEXCOM launched the world's first Dual Pentium III blade server, which became an important part of NEXCOM's subsequent industrial computer product matrix.
For the first 8 years of the business, it was the market that came to NEXCOM. What the team needed to do was to turn R&D, technology, and creativity into quality products, which allowed the private brand with NEXCOM to be sold all over the world.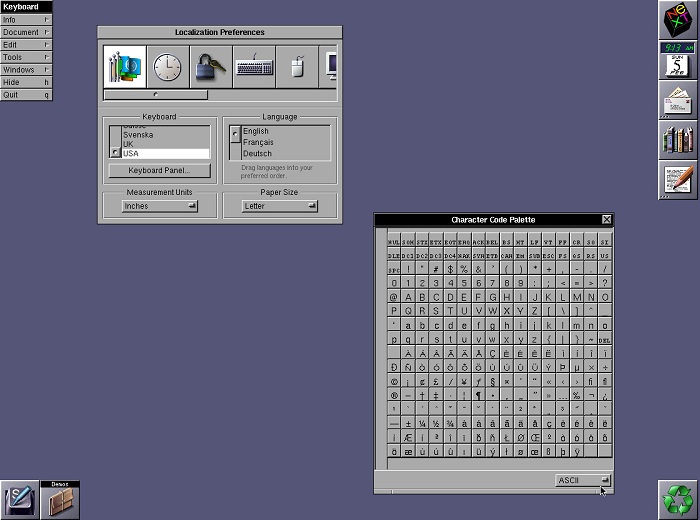 Customized Service Genetics
In 2000, the NASDAQ index quickly fell from a high of more than 5,000 points to below 1,500 points, with a market capitalization of more than $5 trillion evaporating. 2001 saw the official bursting of the Internet boom bubble that had lasted six years.
Just like a falling domino, in 2001-2002, the crisis in the Internet industry soon spread to the telecommunications manufacturing and operation industries in the upstream and downstream of the industry chain. Many telecommunication companies' stocks fell, their profitability worsened, and they announced layoffs. The whole information and communication industry entered into an unprecedented winter, and the network communication and semiconductor industry became the hardest hit. At that time, TSMC, the leading semiconductor company, had a low capacity utilization rate of 30%. Mr. Lin believes that the industry depression caused by the Black Swan incident is "punishing the model students".
The top four customers, three of which were network communications and one was a semiconductor company, disappeared almost instantly. Market demand fell off a cliff, and in its 10th year of business, NEXCOM experienced negative revenue growth for the first time.
At the moment of crisis, how to go down and where to go is undoubtedly a test for the management team led by Lin Maochang.
At a time of anxiety, a counter-market phenomenon inspired Clement Lin. At that time, Jih-Tech, the main pipeline provider of NEXCOM, did not cut back on orders and demand for industrial computers remained strong. During the Internet technology bubble, the information and communication industry was the hardest hit, while the industrial computer sector was less affected. NEXCOM's industrial computers are ahead of the industry, but are mostly focused on high-end communications and semiconductors. Mr. Lin decided that instead of waiting for the information industry to improve, he should concentrate on the industrial computer market.
In 2003, NEXCOM's core business unit was established into three major product series: industrial and embedded computers, network security hardware platforms, and high-end blade servers.
With the focus on business direction, NEXCOM immediately resumed positive revenue growth. However, as the hit European and US markets are temporarily in low demand, NEXCOM needs to develop new markets to move forward.
The Chinese market, on the eve of a manufacturing explosion, is being watched around the world. Although China now accounts for nearly 70% of the world's high-speed rail market, it was not until 2007 that the first official train set was born in the country.
In 2006, just a week after the opening of NEXCOM's Beijing office, Lin got his hair dyed red in order to integrate into the local market as soon as possible, and then immediately ran to China.
After learning about the market, Clement Lin had a problem. China's manufacturing market is indeed huge, but the demand for products is complicated. Even in the same industry, large, medium and small enterprises have different demands for products. There are many competitors in the Chinese market, and the prices of products from high to low have reached full coverage.
NEXCOM's original plan to capture the market by making standardized products with its quality advantage could not be realized. How to adjust the strategy in order for NEXCOM to enter the China market?
During that time, Clement Lin, who was on the front line visiting customers every day, gained inspiration from the complaints of business owners.
Take the machine controller as an example, the products on the market at that time generally had problems such as large size, weak shock resistance and high failure rate, and the high maintenance cost made business owners very annoyed with these problems.
Remembering the voices of these customers, Lin returned to NEXCOM to develop a machine tool control product that effectively addressed the needs of business owners for stability and even maintenance-free products by reducing the size of the product and lowering failure points.
In the rail transit industry, most systems used to use embedded platforms that communicate through serial cards. Although such a system can be used normally, but every six months must be disassembled equipment to do dusting. When doing the system installation, the motherboard and serial card may come from different manufacturers. It is a difficult problem to ensure that the system can run stably when it is integrated with equipment from different manufacturers. NEXCOM designed the motherboard alone for this purpose, and integrated the I/O and serial ports needed together, and successfully launched a special controller for rail traffic, which was naturally favored by the users once the product was launched with high stability and low cost.
Many similar examples converged to form a model of success for NEXCOM: go to the front line and gain market share by improving system stability and reducing customer maintenance costs. The concept of customization has enabled NEXCOM to win many battles, and this idea began to take root in people's hearts, with "customer satisfaction" becoming a priority for the Sinhan team. Customer focus is no longer an empty phrase on the wall of the enterprise, it has slowly become the gene of NEXCOM people.

Towards Industry 4.0
In 2012, NEXCOM celebrated its 20th anniversary.
NEXCOM held its first China Distributor Conference in Beijing. After years of hard work, China has become one of the most important markets for NEXCOM. Mr. Lin stood on the stage and announced that the China market is expected to grow by 30% in 2013, which was met with applause and cheers.
The business of NEXCOM was flourishing, but at this time, Lin was full of worries about the future.
From the perspective of the whole market, IPC products are facing both competition from internal homogenization of products and the challenge of blurred boundaries. As customers' understanding of PC continues to deepen, the distinction between industrial design products and commercial computer products is becoming smaller and smaller, and some PC manufacturers are gradually eating up the industrial market.
Clement Lin knows that he must save for the rainy days. But it's the same old question, where should we go next for Sinhan?
Just a year ago, NEXCOM's exhibition team brought back a new concept from Hannover Messe - Industry 4.0, a forward-looking strategy to improve industrial competitiveness and seize the opportunity of the new industrial revolution.
With years of intuition in the industry, Clement Lin thinks this is a direction worthy of NEXCOM's deployment. But the real implementation, only to know how difficult. Only on the unified understanding, Clement Lin has opened no less than a hundred meetings on Industry 4.0, "the senior management has controversy, the middle level does not understand, the staff level does not understand"。
Most people think that it is risky to try without a pioneer in the industry, not to mention the healthy development of NEXCOM's own business. Despite the difficulties, the Industry 4.0 department was set up under the insistence of Maochang Lin, and the first two years were spent on exploring the direction.
In April 2013, the German government officially launched the "Industry 4.0" strategy at the Hannover Messe, and said that the strategy has been widely recognized by German research institutes and the industrial sector. The Fraunhofer Society has introduced the concept of Industry 4.0 in its 6-7 production institutes, and the industrial giant Siemens has already started to introduce this concept into its industrial software development and production control systems.
Almost overnight, Industry 4.0 was heavily reported by various countries. The United States, the European Union, Japan, China, etc. all quickly presented their "Industry 4.0" plans based on different names of their countries. For NEXCOM, the shackles that were holding people back also disappeared, and it became a consensus that NEXCOM must do "Industry 4.0".
So, what are the advantages of NEXCOM in doing Industry 4.0 and how to turn it into a product that can be accepted by the market? The market is so big, which part of it will NEXCOM cut?
Clement Lin believes that Industry 4.0 refers to the IOT (Internet of Things) market, and the Internet of Things is divided into IT, CT and OT layers from top to bottom, of which the largest business potential is the IT and OT layers.
The success of brands such as Amazon Cloud and Ari Cloud has made this area a must-compete market for giants.
Downward, the OT field lacks representatives, the world can produce a variety of high-quality industrial equipment companies on one side, it is impossible to appear which one monopoly.
With the advent of the 5G era, the future imaginary Internet of things is moving towards real life. When the time comes, all kinds of devices are connected, and the massive amount of data generated will be uploaded to the cloud.
This is the market that NEXCOM wants to enter by linking the equipment of different manufacturers in the OT layer and mastering the supply pipeline of big data.
Clement Lin believes that SHINHAN is a well-deserved OT expert after more than 20 years of accumulation in the field of industrial equipment manufacturing. However, it is very difficult to link different manufacturers' equipment to form a marketable solution. Take the important kinematic control in Industry 4.0 as an example, NEXCOM has zero reserves at this time. There are not many talents in the related field, and the market awareness is also lacking.
Towards Industry 4.0, unifying the cognition and figuring out the market direction is only the first step of a long journey. NEXCOM needs more partners and resources to open up this big road.
NEXCOM applied for and was approved by the local Industrial Development Bureau for a research grant on kinematic control, and collaborated with professors and experts from many prestigious universities such as Taipei University and Chung Hsing University for an industrial-academic research project. We have been working with quality partners upstream and downstream of our industry chain for a long time to promote the 4.0 concept ......
NEXCOM started to push the company into the field of Industry 4.0.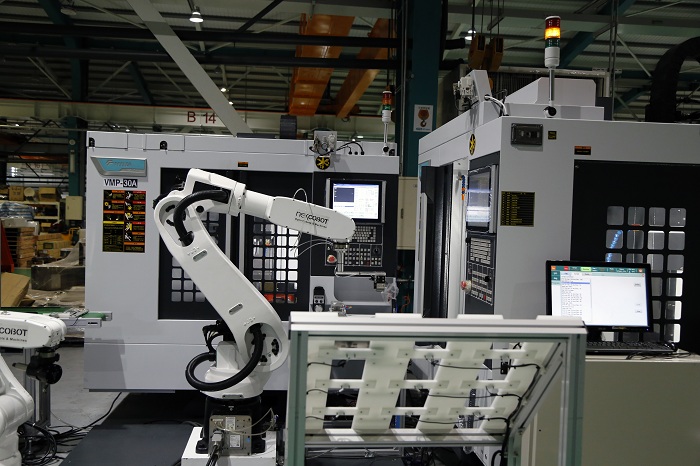 Open standards are the core
2018 is the year when NEXCOM Industry 4.0 is in full bloom.
"One obvious change is that SHINHAN has received a large number of orders to build an entire factory or a whole line of industry 4.0." Clement Lin believes that Industry 4.0 has substantially started to be accepted by more and more enterprises. After market polishing, products and services such as iAT2000, RPA intelligent production line, enterprise war room, and one-click on the cloud have started to be billed by the market.
NEXCOM has purposely put together its own solutions to create a sample of Industry 4.0, the Hua Ya Smart Factory. According to factory manager Shu-Chen Yeh, Hua Ya Smart Factory uses only 180 people to operate almost the same two production lines, which is 20-30% more efficient than another factory with 300 people.
In 2018, revenue from AI-related products already accounted for nearly 40% of NEXCOM 's total revenue.
The success of NEXCOM has caused an imitation effect, and more and more companies are trying to make Industry 4.0 products, and in the face of the sudden appearance of competitors, Lin is not worried. He believes that NEXCOM Industry 4.0 will go far, not because of a particular hot product, but because it is a total solution, moreover, because of its core advantage of open standards.
"A flourishing industrial ecology must have industrial standards + open architecture." In Lin Maochang's view, the symbol of Industry 4.0's maturity is the establishment of a mega industry based on open standards. Just like PC and cell phone, with open standards, thousands of enterprises will be able to divide and cooperate and flourish, allowing the market to expand ten times or a hundred times.
The ideal industrial communication, or the goal of industrial communication, is to use the same communication standard. In the framework of Industry 4.0, each independent system and equipment is interconnected and interoperable, and communication is in a very important and central position.
The reality, however, is that different devices use different communications. There is a natural competition between companies, and therefore between technologies, and this will not change, now or in the future. Each company wants its customers to use its own technology and to have a certain market share in the market.
For some large companies, openness means losing customers; for small, medium and advanced companies, the benefits of open technology far outweigh the risks. For small, medium and advanced companies, the benefits of open technology outweigh the risks. Users in the marketplace want interoperability between different brands of devices, and the demand for "openness" will grow stronger and stronger.
Based on this observation and logic, Clement Lin has built Shinhan's Industry 4.0 future on the open standards of EtherCAT and OPC-UA.
EtherCAT was introduced by Pepperl+Fuchs in 2003 and applied in the field of automation. It was first widely used in the German measurement technology and robotics industry, then in the US semiconductor industry where it became a key point of development, and in the Dutch pharmaceutical industry where it found greater application and became an international standard in 2007.
It was officially transformed into a recommended national standard in China on October 21, 2014. The demand for EtherCAT in the PLC, motion control and robotics industries in China has grown very strongly over the past few years, with EtherCAT membership in China growing from over 400 companies in 2014 to over 2,000 in 2018 and over 5,000 worldwide in a short period of time. Some experts predict that "EtherCAT will fuel a major breakthrough in Chinese manufacturing over the next five years, with Chinese manufacturing companies getting closer to, and even surpassing, Western companies in terms of manufacturing standards."
Based on EtherCAT, NEXCOM has developed EtherCAT Master, a controller called NET 300, which is compatible with different manufacturers' robotic devices based on EtherCAT standard and aggregates big data to the cloud, and won the Best Motion System Award 2018 in Taiwan.
Lin emphasized that the choice of EtherCAT does not mean that NEXCOM has abandoned other protocols. For example, to go to the cloud, another world standard, OPC-UA, must be used, and currently NEXCOM's products are able to support both open standards and existing non-standard major protocols.
"From the cloud to any manufacturer of any device, fully interoperable interconnection, to achieve the standardization of the communication model." Based on open standards, Lin envisions a future with great potential for NEXCOM.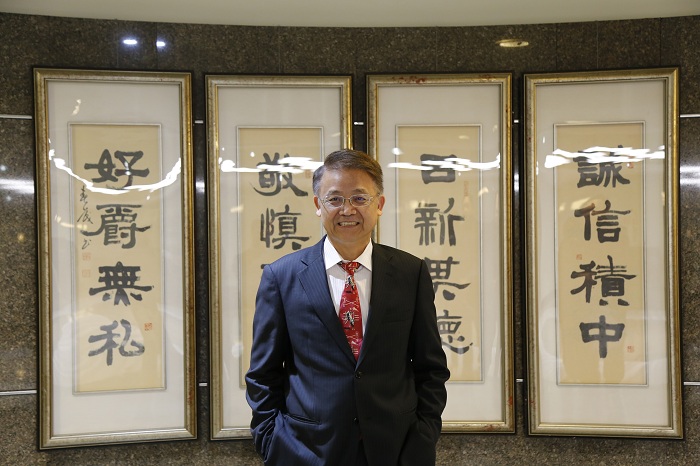 From the present to the future
Near the end of 2018, Clement Lin received the Distinguished Achievement Award from the American Society of Chinese Engineers in recognition of his tremendous contributions to the development and promotion of robotics, the Internet of Things and Industry 4.0. The organization was founded by a group of world-renowned scientists, including Zhan Tianyou, and earlier recipients include such greats as Yang Zhenning, Li Zhengdao, I.M. Pei, and Wu Jianxiong.
In the keynote session of the conference, in front of a group of experts, scholars and entrepreneurs, Lin did not talk too much about the achievements of NEXCOM, but focused on education. He advocated to start from "education", to overcome the monotony of traditional teaching, boring, and out of touch with reality, so that students can understand robotics and the Internet of Things, shorten the gap between industry and learning, so that the educated can be employed upon graduation, or even start a business upon graduation. In addition to cultivating more automation engineering talents, we can also attract more excellent partners through education and training.
Industry 4.0 has been discussed worldwide for many years, and it is the vision of future industrial development and one of the most important reference systems for global industrial strategies. We all believe that in the future, "smart manufacturing" will be the main driving force for the explosion of the manufacturing industry, and the "smart" foundation with data acquisition, data processing and networking as the core will play a pivotal role.
The actual situation that NEXCOM has seen in the past two years of market development is that most of the enterprises have not even completed automation. There are 10 to dozens of machines scattered in the factory, and what the entrepreneurs are most concerned about is "how many less people" and "how long it will take to pay back", while artificial intelligence, big data, and cloud processing are not on their schedule at all.
These situations make Lin both happy and anxious. These markets to be developed are huge business opportunities, but if only a few companies like NEXCOM do it, the market will grow too slowly.
The industry needs more participants.
He hopes that more talents will be brought in from the source of education. Let more forces converge in this field to educate and develop the market together, so that the whole industry can achieve a real early upgrade.
In retrospect, after 26 years of development, NEXCOM has undergone three important transformations.
In terms of business, NEXCOM has evolved from an industrial computer hardware manufacturer to a diversified "hard and soft" solutions group that includes smart manufacturing, smart machinery, smart business, smart medical, smart surveillance, and equipment network security. In terms of organizational structure, NEXCOM has split from the product division into 6 independent subsidiaries, namely, Cybertronics, NEXCOM Smart, IoT Cloud, Jujube Technology, Greenbase, and NEXCOM IPC, which will only serve as a platform to coordinate resources and promote the development of the organization. Compared with the huge changes in business and organization, NEXCOM's philosophy of insisting on good products and customized services has remained unchanged for many years.
NEXCOM has been in the Industry 4.0 field since 7 years ago and has been building up its momentum for a long time.
We have been waiting for the wind to come, but we do not know that the future has already arrived.