How to build a visualized intelligent field management--Human Machine Interface Software Development Tutorial (Basic)
DATE:

2021-05-21(Fri) 13:30 ~ 17:30

Location:

NexAIoT Zhonghe Headquarters 9F (9F, No. 920, Zhongzheng Road, Zhonghe District, New Taipei City, Taiwan)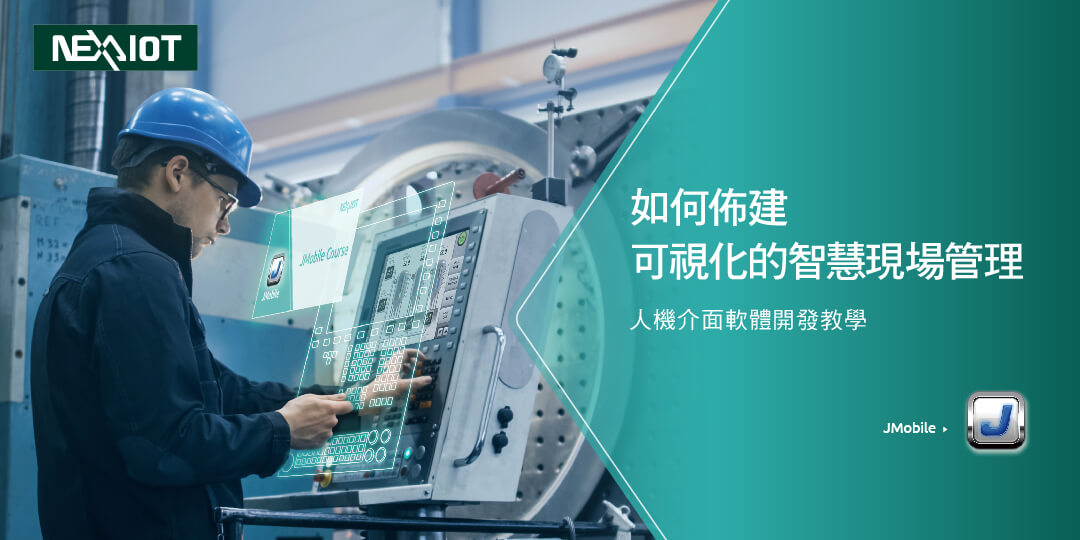 Course Objectives:
In the past, the manufacturing system was closed, and information was only used by a single device. However, after the introduction of IT technology, with the linkage of industrial networks, information between devices can not only flow quickly and seamlessly, but also be fully visualized.
Course Introduction:
JMobile is a HMI development software and environment that runs on PC and proprietary HMI platform, and supports status and value monitoring of PLCs of many famous brands with high resolution and diverse styles. Through JMobile, users can easily connect to PLCs and create Trend, Alarm, Schedule, Recipe, etc. It also supports remote monitoring, allowing managers to view the real-time status of equipment from the office.
Course Objectives:
During the course of the day, participants can:
1. Understanding the HMI development kit "JMobile" and creating JMobile project to edit the panel.
2. Learn how to connect to a PLC, create tagging points, and bind components to present device status.
3. How to use JMobile's advanced components and materials to quickly build a powerful HMI.
4. Set up remote functionality to allow the HMI to support remote access to screens.
Course for:
1. HMI designers who pursue high efficiency and high cost performance.
2. System developers with remote access needs for human-machine interface.
3. System integrators who need to integrate numerous devices and machine data and create visual interfaces.