2021 APEC International Forum on Cross-Disciplinary Innovation
DATE:

2021/08/25 09:40-17:30

Location:

Online Forum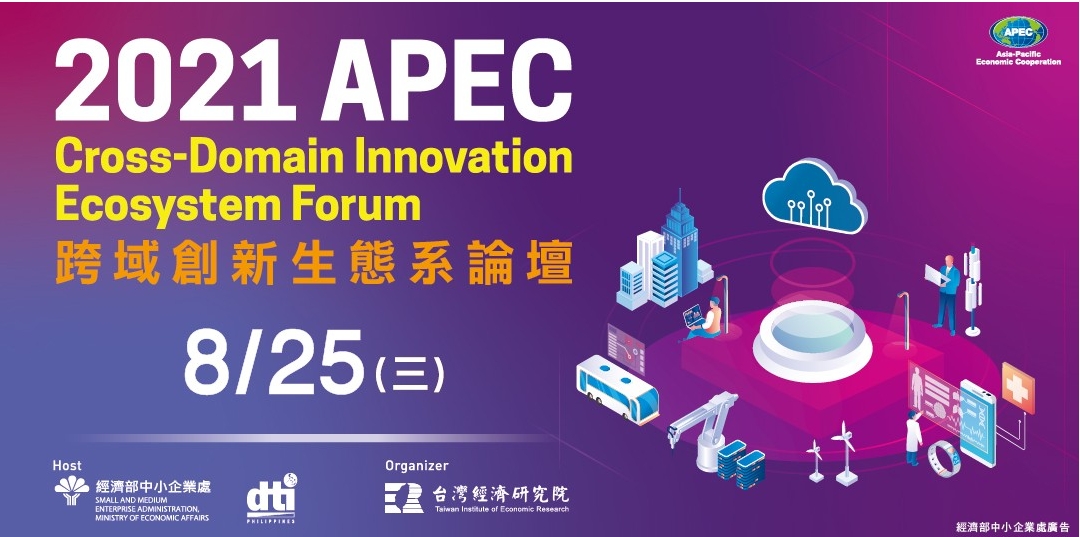 Event Description
The APEC Cross-Domain Innovation Online Forum invited representatives from APEC economies, including multinational, cross-domain, and local start-ups, as well as representatives from the public sector, to teach them about the opportunities and challenges of joining the Cross-Domain Innovation System from three perspectives: "Building a Digital Platform", "Integrating Cross-Domain Talent", and "Working Together Internationally". The forum also integrates a virtual exhibition to present the best practices of cross-domain innovation for SMEs in the APEC region through a digital platform. SHINHAN will showcase the latest solutions and application cases:
✔IIoT Gateway to AWS Cloud Solution
✔ Vision Gateway-Non-protocol data Acquisition Solutions。
Mr. Huang HeCheng, the Chief Technology Officer of SHINHAN, will also be a panelist in the forum "Cross-industry to bring small and large companies together to advance internationally" at 16:10~17:30.